We Keep Your Vehicle
in Peak Condition
If your car is due for an oil change, emissions test or some other form of general maintenance or preventive repair, schedule your appointment with Curt's Service Center, Inc.
We handle the major upkeep tasks that come with your vehicle, so you can keep driving it with confidence.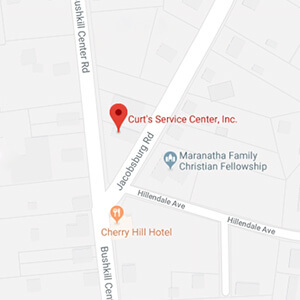 Visit Our Location:
452 Bushkill Center Road Nazareth, PA 18064
We aim to get to know you and your car, so we can always deliver the best possible service and recommend the right solutions for keeping it safe. We take pride in all the relationships we gain with our customers!